The Agtech and Logistics Hub is Australia's home of digital agriculture and premier agribusiness innovation hub.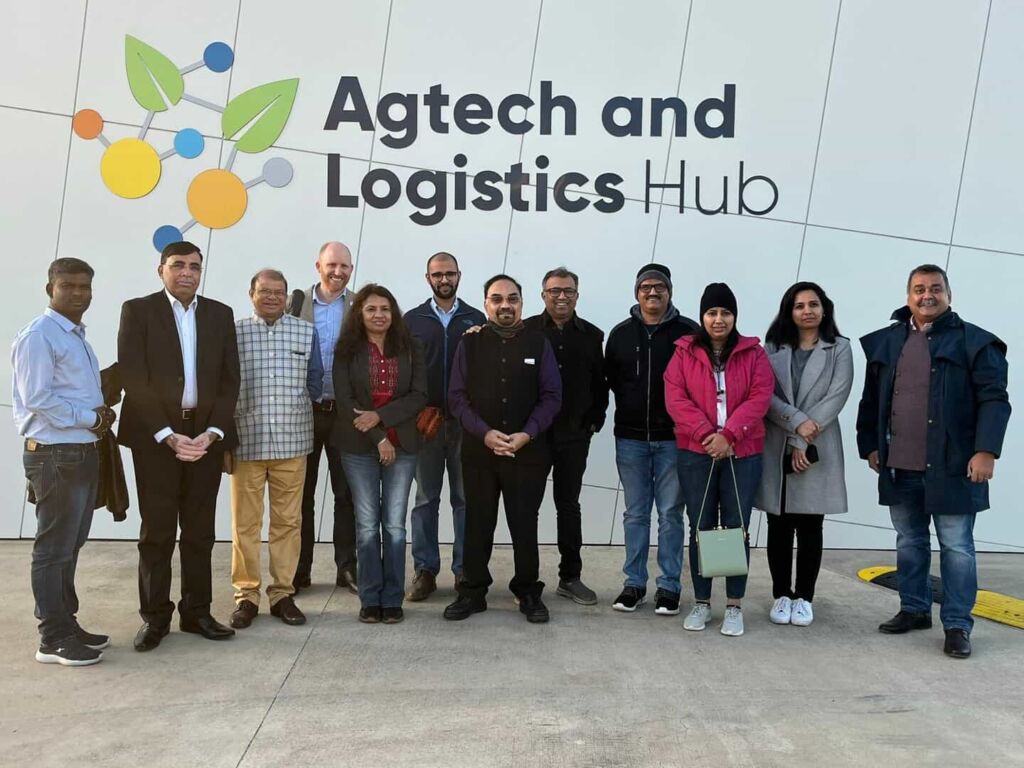 The Hub boasts the country's only agribusiness ecosystem that brings together the best talent and technology to help businesses solve their challenges, commercialise and grow. 
Our diverse ecosystem is growing rapidly, with more than 6500 contacts, 1000 active SMEs, 400 active corporate partners and Venture Capital (VC) funds.
The Agtech and Logistics Hub's intelligent connections can assist to grow businesses, develop new partnerships, engage new customers, develop technology and product solutions and gain access to capital.
The Hub also hosts educational sessions and events, meet-ups and demonstration days to help startups, entrepreneurs, industry experts and government to connect and discover real world solutions in the agribusiness sector. 
Established in 2020, Agtech and Logistics Hub is proudly funded by the Queensland Government in association with the FKG Group, University of Southern Queensland and the University of Queensland.  
Find out more about the Agtech and Logistics Hub at the website.